Paramount Coffee is a regional roaster now selling nationally in Costco, Target, Macy's, T.J. Maxx and their European counterpart T.K. Maxx. We have helped them expand their markets and reach with many new offerings each year.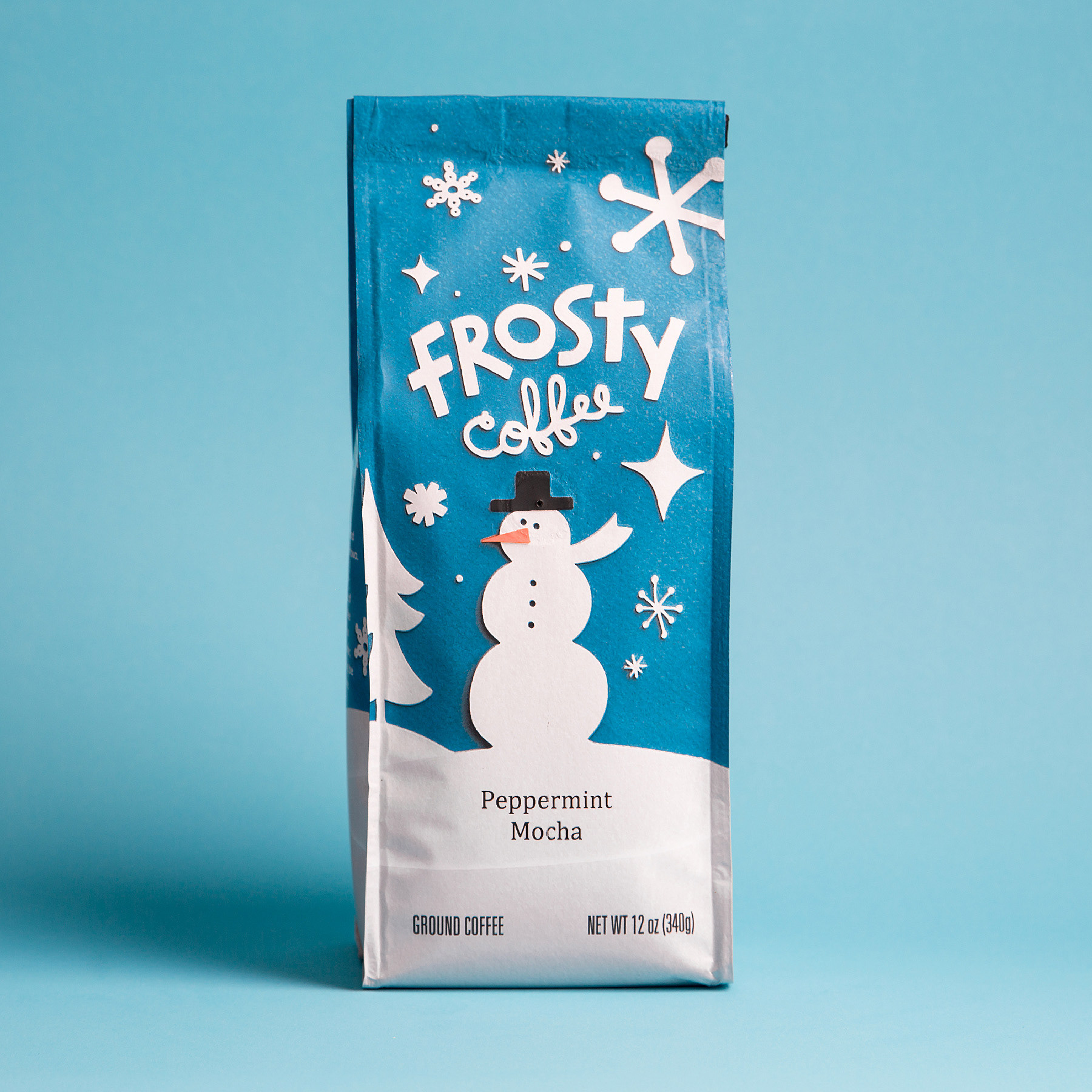 It's a fairytale, they say but this snowman really brought this coffee package to life.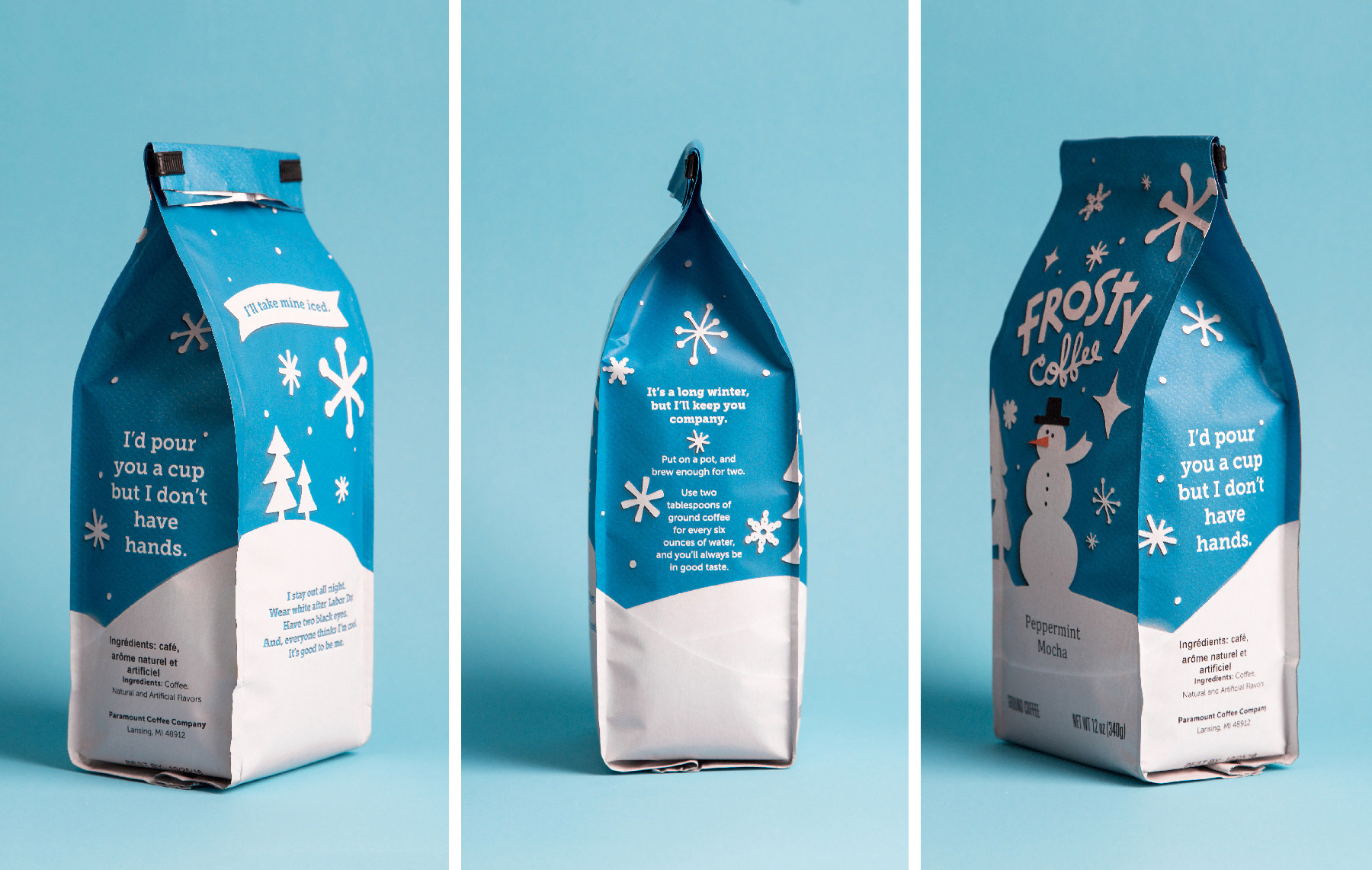 Hand lettering concepts were drawn using Adobe Draw on an iPad and later refined in Adobe Illustrator.
It's cut paper with a digital twist.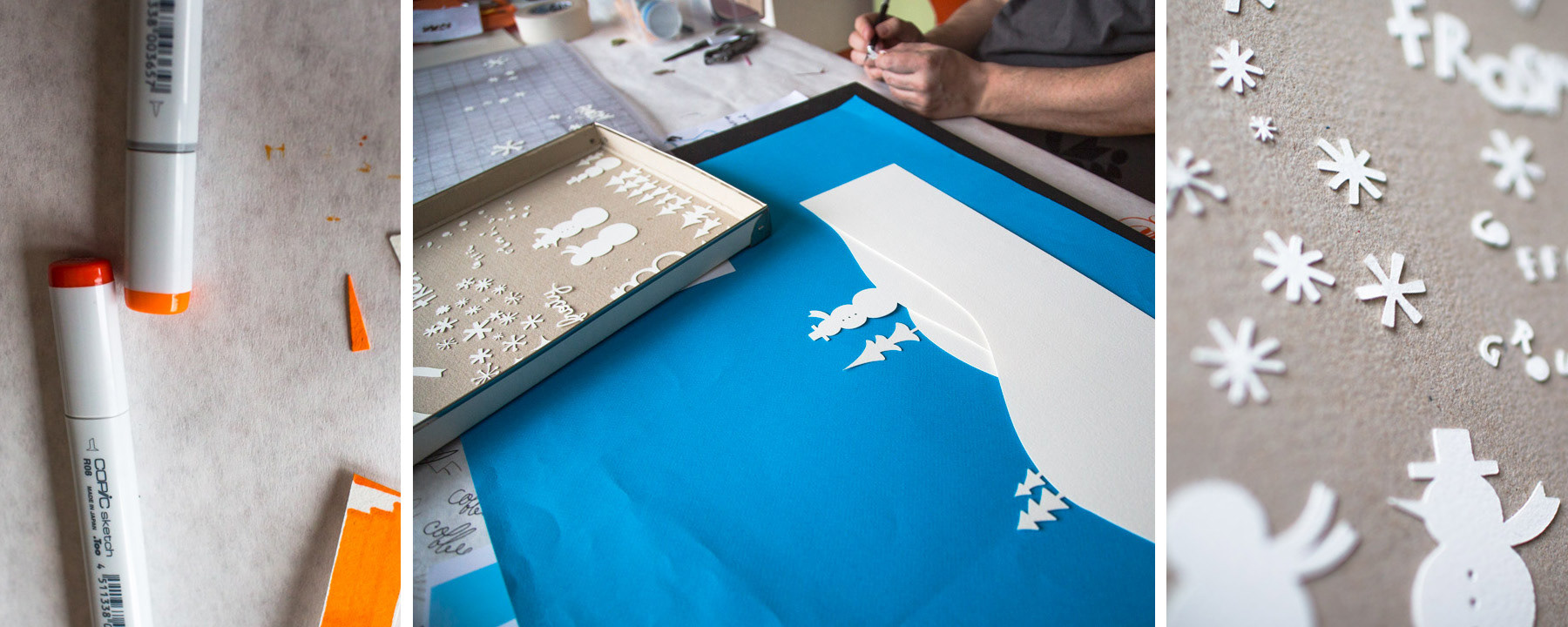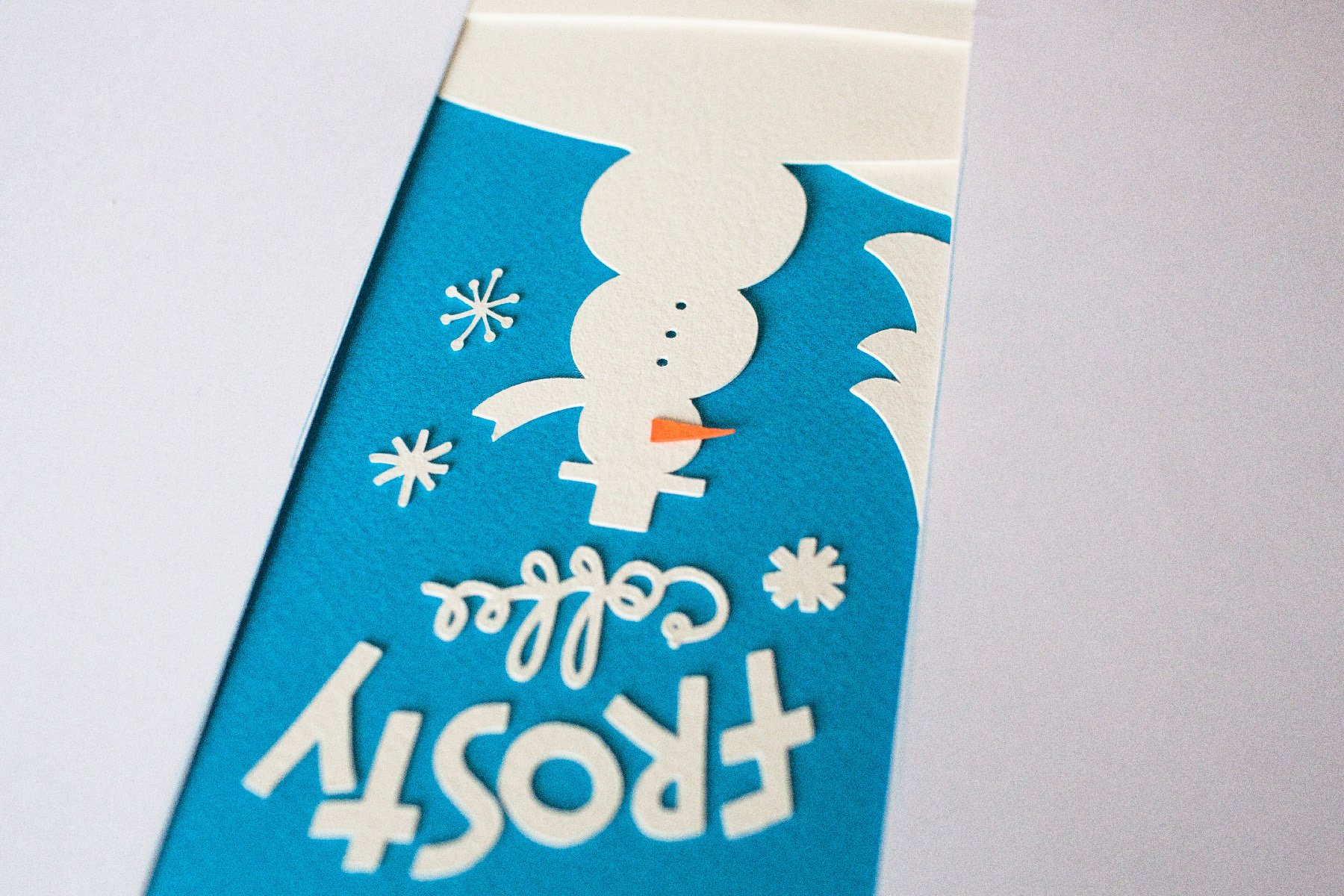 Paper design ready to be photographed.